But not nearly as many as planned. My laptop is no longer in commission. The cord has split and until Chris fixes it, it's not able to stay powered for more than about 30 seconds. (Yeah, I need a new battery too.) All the pictures saved there are not accessible at the moment, but I do have some pictures that I hadn't taken off the camera, and a couple from last night that I can share today. :)
So without further ado:
Alex in sepia to help the grossness of food not be so gross ... but what a cute smile!
Pouty face!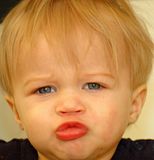 There's that pretty grin!
Kairi as a kitty cat! I'll tell this story after the pictures.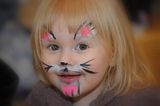 Meeeooooowwww!
Here kitty kitty!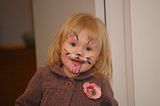 Gramma, you kept commenting on her long hair, here's a better picture of it!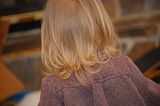 Last night we joined some friends at Zaxby's for supper. Thursday nights are kids eat free nights, and they bring in a face painter. Carter went first, but refused to have his face painted -- he wanted it on his hand. Kairi crawled up next.
Lady painting faces: Hi! How are you?
Kairi is all business: I Keye-wee. Paint!
Lady looks at me for interpretation. I explain that her name is Kairi.
Lady to Kairi: Hi Kairi, my name is xxxx. Do you want me to paint your face or your hand.
Kairi patting her face, again very serious: FACE. Paint.
Lady to Kairi: Do you want to be a kitty or a butterfly or ...
Kairi interupts: KITTY.
Lady to Kairi: Or you could be a puppy...
Kairi: KITTY PAINT!
Kairi did really well and followed directions as best as she could. I was really proud of her. Afterwards she ran to her daddy telling everyone in between her and him that she was a kitty. On the way home she repeated over and over:
K: Hi Mommy!
M: Hi Kairi!
K: No Mommy, I kitty!
M: Ok, kitty.
K: Hi Mommy!
M: Hi Kitty Kairi!
K: Good job Mommy!
repeat