Lounging with Uncle Matt
I can push the wheel barrel!
Uncle Matt, what are you doing up in that tree?
I want up there too!
What's that? It's sorta scary looking!
HIIIII!!!!!!!!!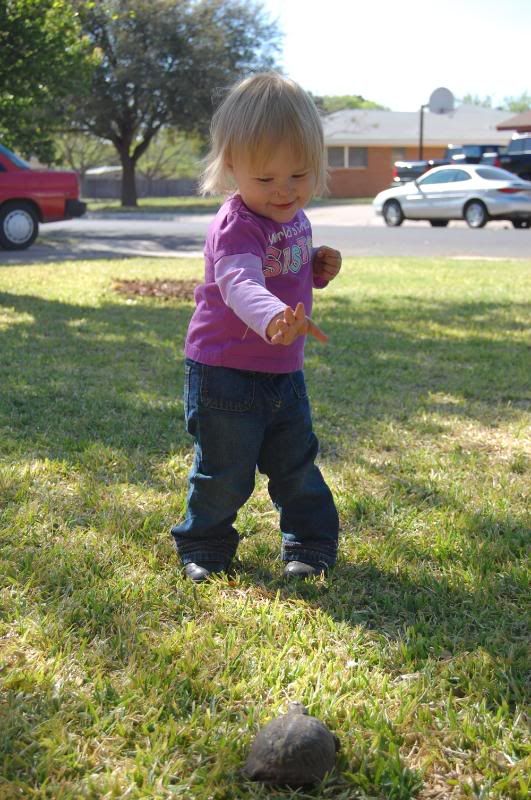 Gramma's lap is a safer place to watch from.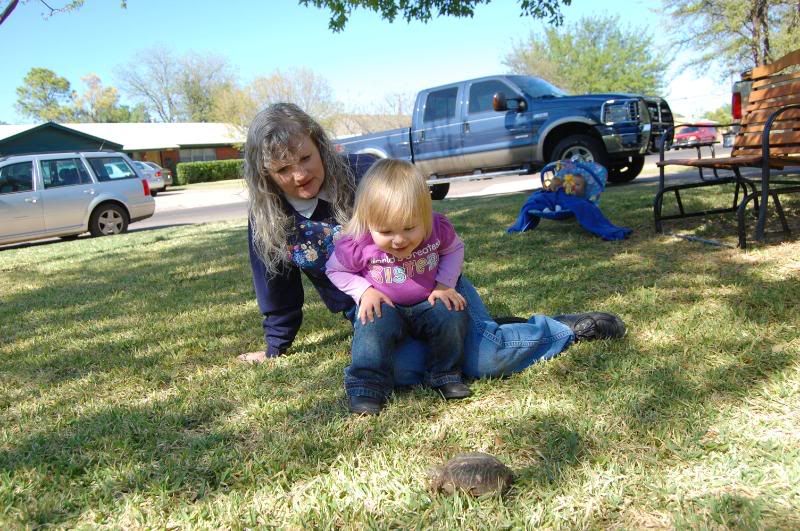 Now I'm a little too brave...It almost snapped my finger!
I'm a master fake-cougher.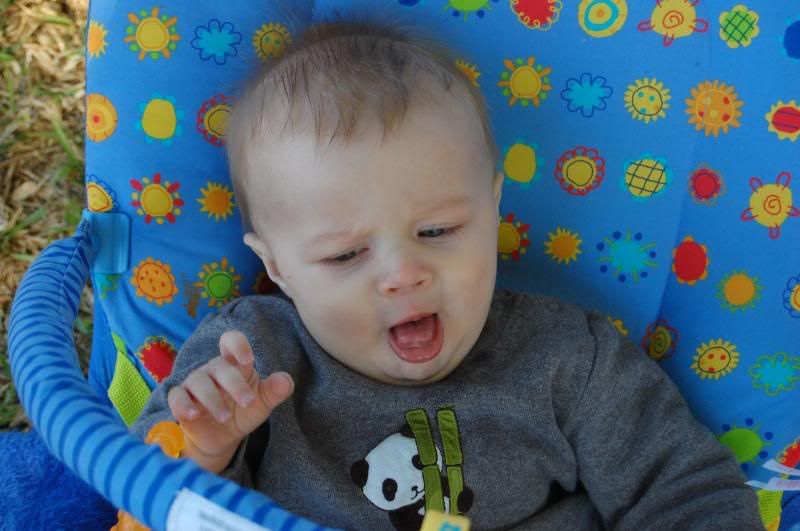 Hi Mommy!
Pick me UUUPPPPP!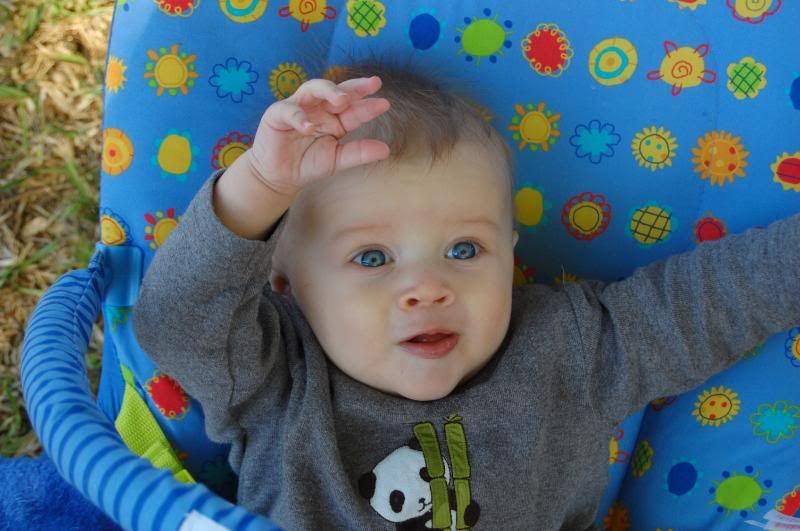 Won't pick me up? Fine then, I'll ignore you. (See how much I look like my daddy from this angle?!)
Goofy face!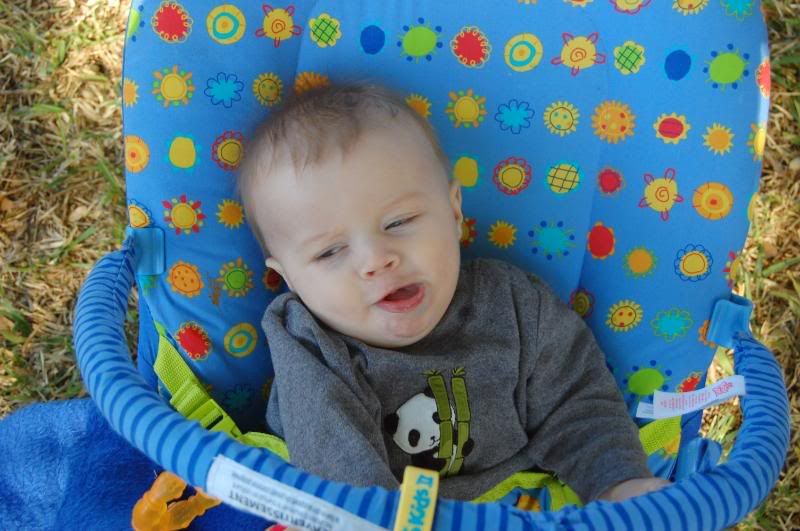 It's time to play the drums!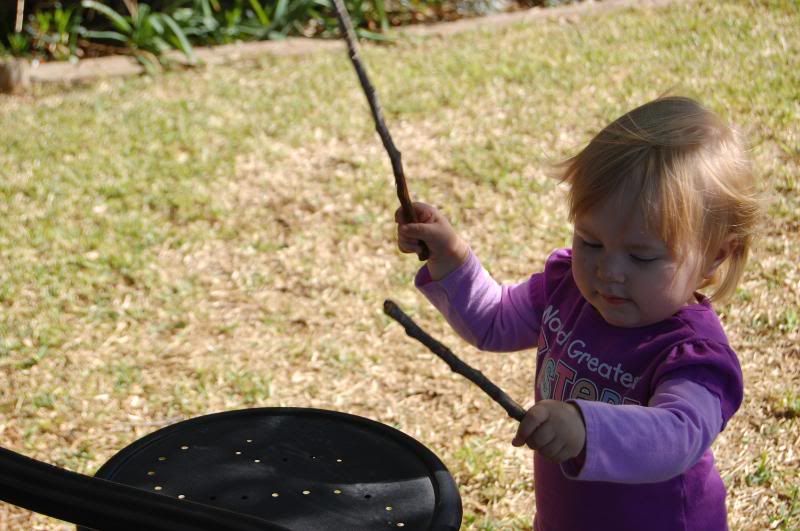 Funny faces with Gramma!
And more from the other day...