Kairi was watching me this morning while I changed Alex's diaper on the bed. He was screaming at me b/c I didn't get the job done fast enough. So Kairi walked up to the bed and patted his foot going "sssss, sssss, sssss, k? sssss, sssssssssssss, sssss, k?" She didn't stop until he was quiet. At which point she walked off all proud of herself b/c she made him happy. :D
Here's some pictures from yesterday and today.
At a birthday party at Gatti's. She's exhausted. Can you tell?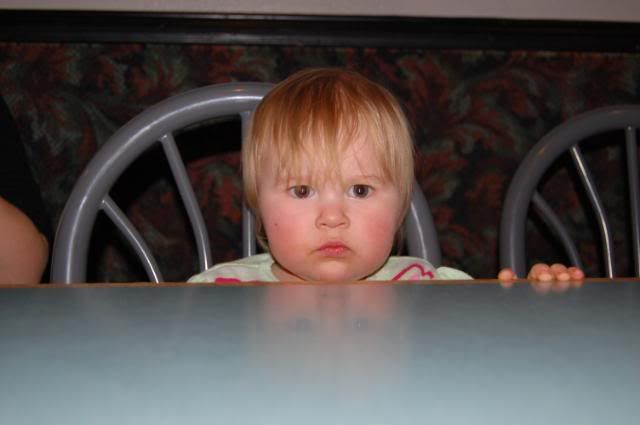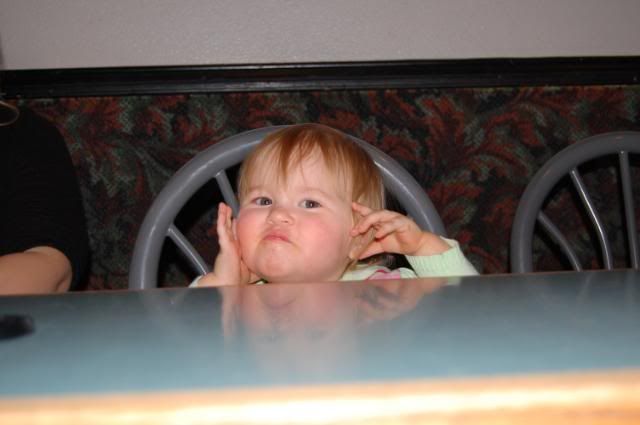 Smiley Alex pictures, and a few funny faces: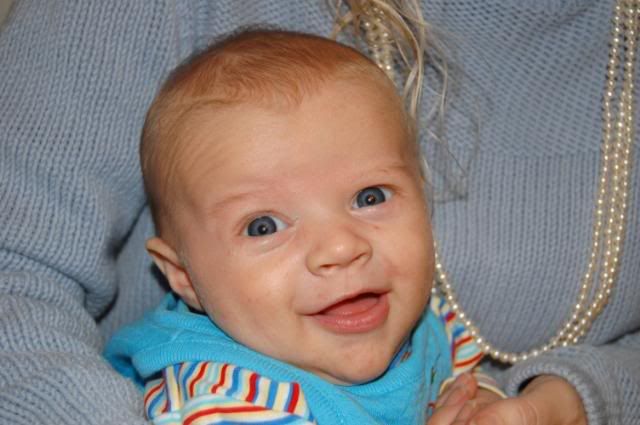 I trimmed a little girl's bangs today:
Grocery shopping is fun!