Since she no longer has 12 flashes going off in her eyes before I snap a picture, Kairi has come to enjoy posing for the camera!
Here's some shots from lunch today:
Packing up her lunch.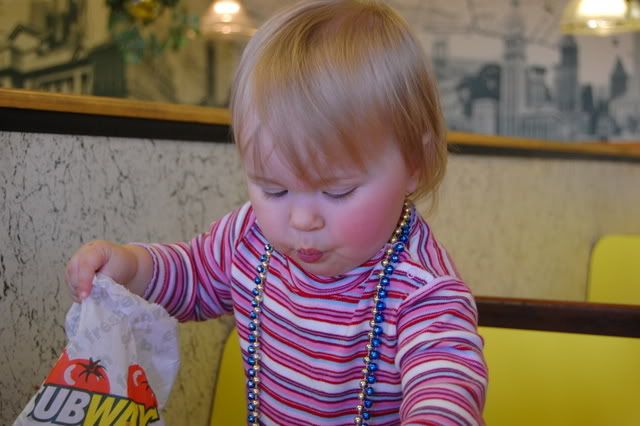 But wait, you need to see this piece of bread before I put it away!
Gramma's fun to share with:
I'm gonna make Mommy take a drink, whether she's thirsty or not!
Hmmm...This would be a cute pose, snap it fast Gramma!
It's even more cute when I smile! Take another one!
"Oh, oh, sweet baby." Even hugs can be poses!