You are such an amazing man. You are a great father and a wonderful husband. I probably don't tell you nearly enough how much I appreciate you and the wonderful things you do for our children. I see you in them every day, from their features to little bits of their personalities. It's amazing to watch them grow and know that you're a part of them.
The day Kairi was born, I wasn't prepared to see that instant bond the two of you had. You were amazing those first two weeks. We both needed you so much, and you were everything we could have asked for. It makes my heart so happy when I remember how you held her so close and worked so hard to keep her calm. Thank you for being her "faborite Daddy eber!" I know that she will never be able to doubt your love for her -- and if she ever starts to forget how much she means to you, I'll be there to remind her that you do everything you can for her.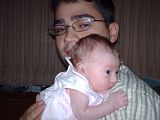 .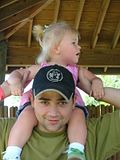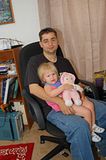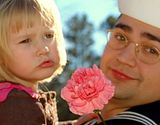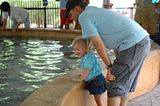 I have to admit, I was worried when I was pregnant with Alex. I was worried that neither of us would be able to love him as completely as we do Kairi. I was worried that there wouldn't be that bond with him. And I was worried because you were going to immediately deploy after he was born. But I was wrong about how perfectly he would be able to fit into our lives and complete our family. You are such an amazing Daddy to him. I know that it took some time for him to get to know you again, but he still loves and adores you. Saturday and today he has spent the day taking me through the house and pointing to every picture of you he can find and telling me "Daddy! Daddy! Lub Daddy!". I know that he will grow up to admire, respect, and truly love you. You are the Daddy that he needs. There may not be as many pictures of the two of you together (Kairi does tend to hog you when she's around), but I plan on fixing that.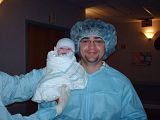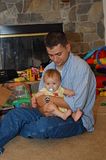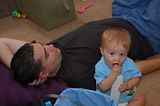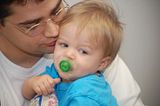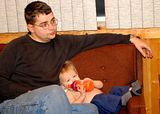 Thank you for being the Daddy that makes our family complete. :)
Happy Father's Day!