I should have known that today was going to be a rough day when it started out with grass fires.
Today we went to the closet lake, 1 1/2 hours away, for a day long fishing trip. It took several hours to load up, but once we hit the road, we were determined that it was going to be a great day.
20 minutes into the trip, we hit this: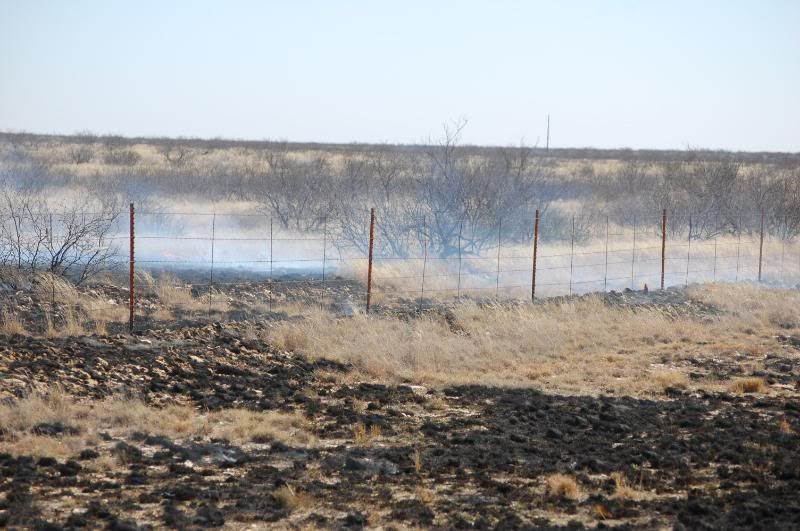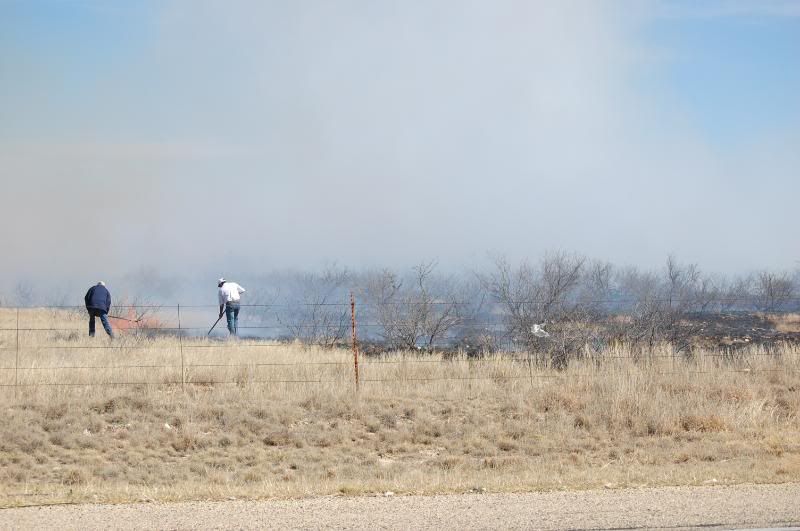 By the time the trip was over, we had passed 4 fires like the first. After the first, we probably should have turned around and come back home.
See the "pretty" lake:
We get to the lake and immediately have a picnic out of the back of my dad's pickup.
We get down to the shoreline, when Kairi's afternoon tantrum begins.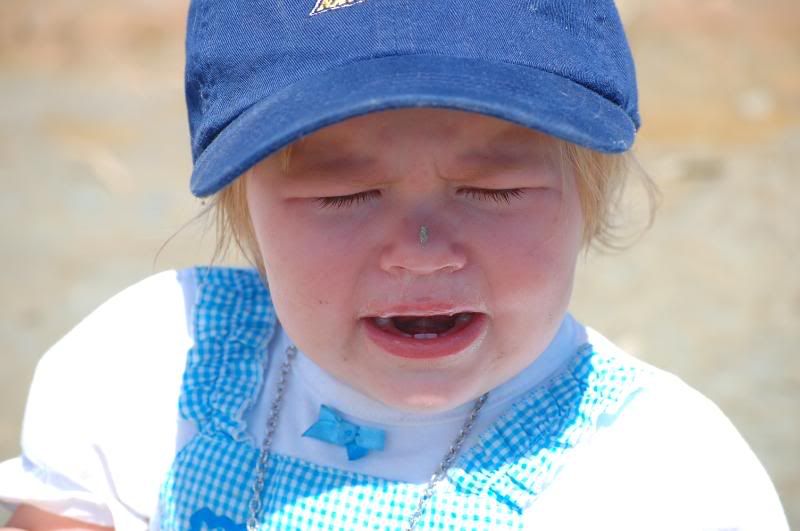 Turns out, this time she had a reason to be upset.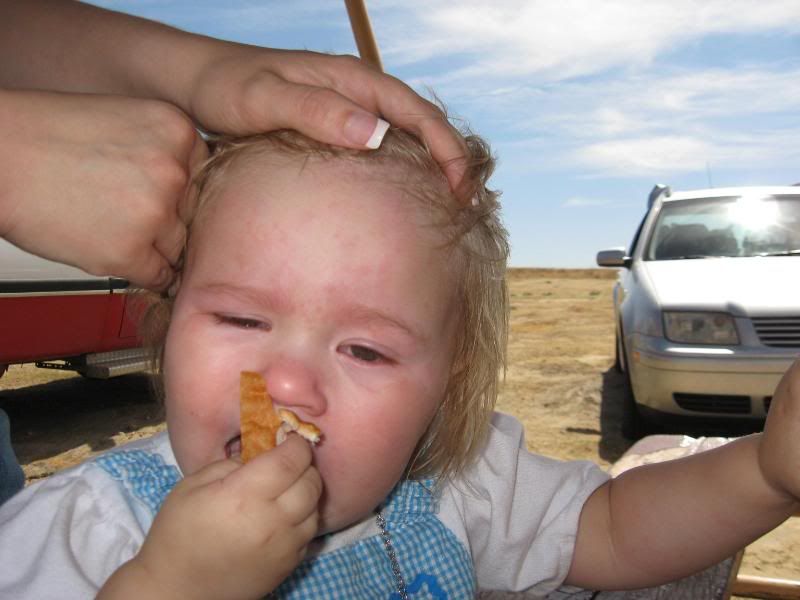 My baby's allergic to sunscreen! We rushed her to the restroom as soon as we realized what was going on, and washed her off. Her face is still slightly swollen, but it IS getting.
After washing her off, we were driving back to the lake, when I glanced in the rear view mirror to see Kairi waving her arms, panicked, but unable to communicate. She was choking on the sandwich and water that she had just downed.
The day did begin to get better from here.
Here's a few cute pictures from the rest of the trip: