6 Brand New Bottles of Finger Paint



What a "pretty" mess. It's even on the wood of the table. Of the $1200 dining room table.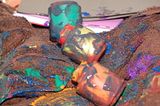 Obviously, the towel didn't work.



The bottles are empty....



Didn't she do a fabulous job on her arms and legs?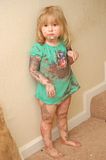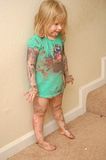 It splattered on the walls.



Oh yay ... It's on my carpet too.



Yup ... on the carpet and walls.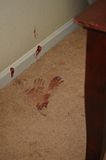 This would be a beautiful handprint, had it been on CONSTRUCTION PAPER.



Yeah, she's nothing if not thorough.






This does not include the dining room chair, couch, wool coat, or front door.


All I wanted was 10 minutes to finish blow-drying my hair while she watched tv. This is what it got me.