First, we're challenging Kairi's dairy allergy. She suddenly started telling us the moment she had a dirty diaper, and that's allowed us to get it cleaned immediately. Since the problem with dairy was always that if the dirty diaper set on her skin for more than just a minute or two it would give her bleeding blisters, we had decided that we weren't even going to begin to challenge her system until she was potty trained. But with her change in behavior, we felt like it was safe to slowly reintroduce dairy to her. The moment we saw a reaction, we would have discontinued our actions. But so far no reactions! Of course, we're taking it slow and only giving her a small piece of cheese every few days, but it's been exciting for us to see her eat it again! She's really excited about it too -- she loves it and misses it sooo much.
Second, I got crafty the other day! I decided that I wanted to make Kairi a felt board, and since I had another 2 yo's birthday party coming up, I made one for him too! Actually, I just started Kairi's, but I actually did Carter's. Here's a picture of his!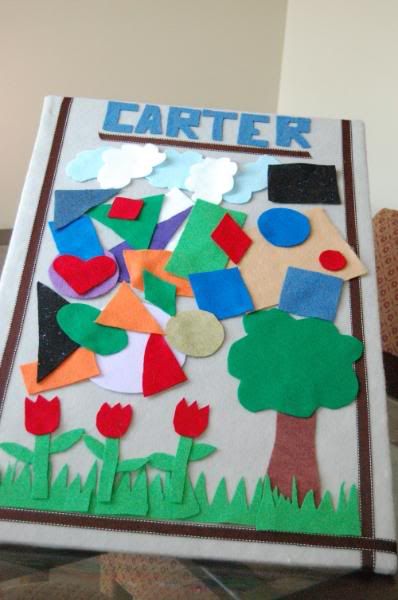 Third, Chris' parents joined us for the Fourth of July. That night we ate dinner at a Mexican restaurant, and the next day we went to the beach. "We" did not include Chris when we went to the beach because he had duty that day. Here's a few highlights from it.
Alex's first taste of beans and rice from a restaurant: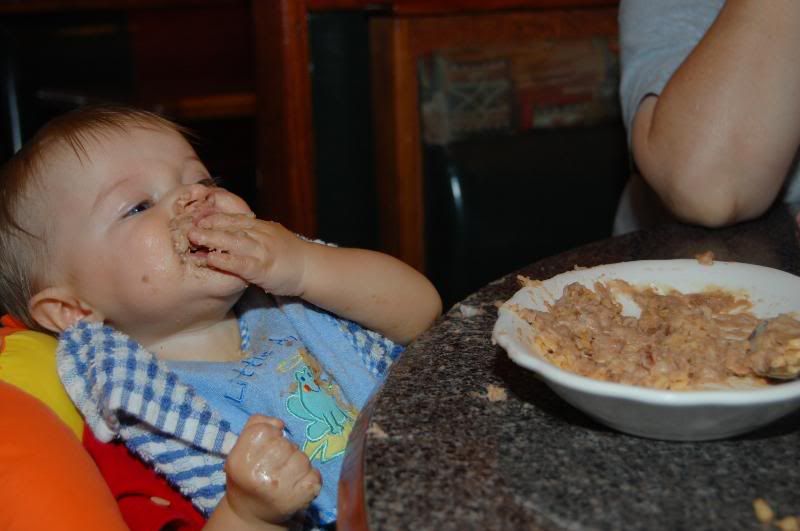 Peak-a-boo behind Daddy!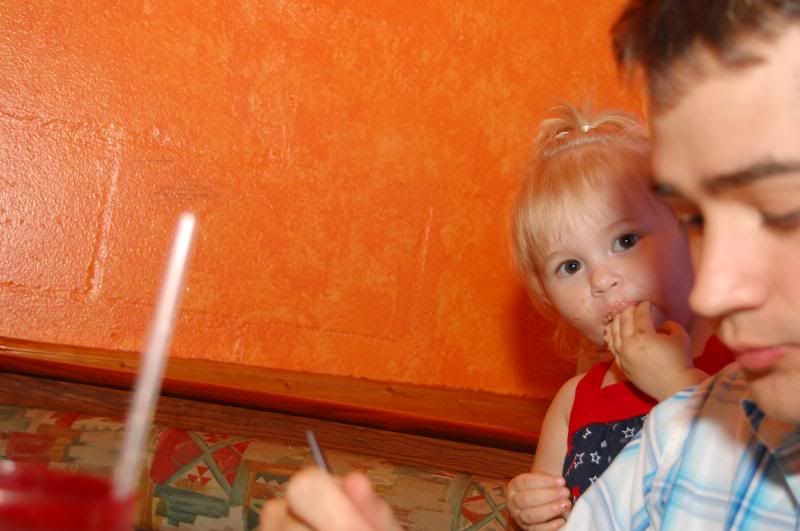 Papa and Kairi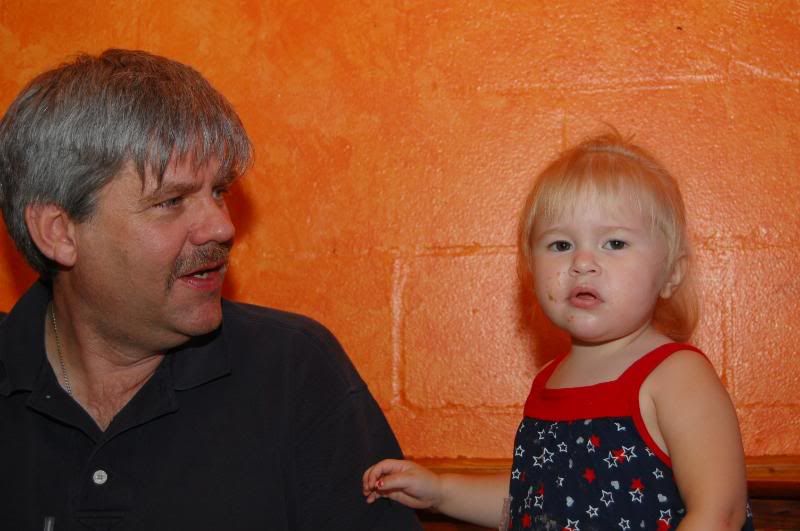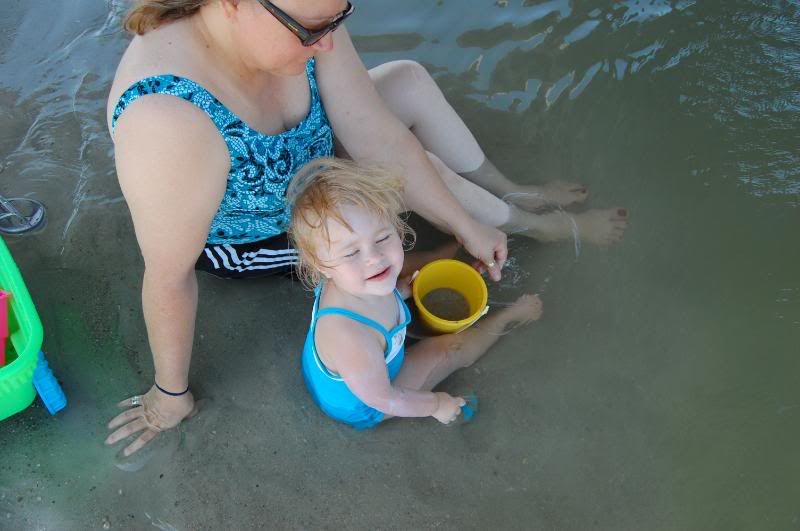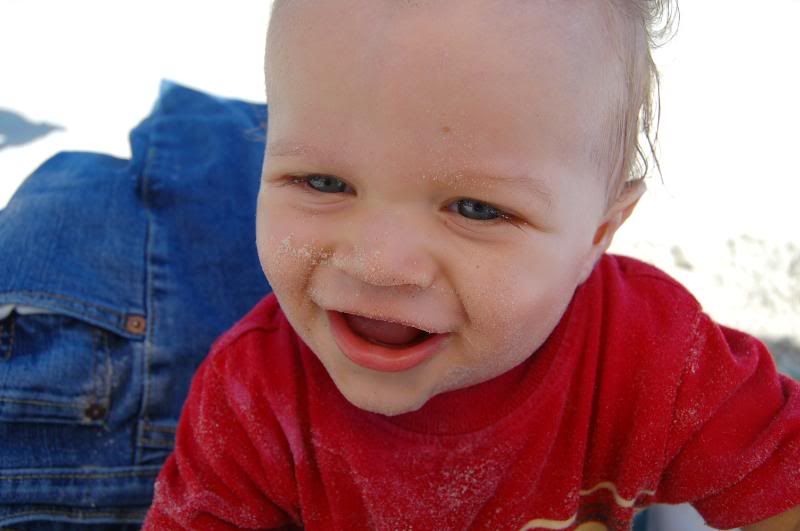 Fourth, today we ate Cream of Wheat for breakfast. Kairi decided that it was thick enough to use her hands.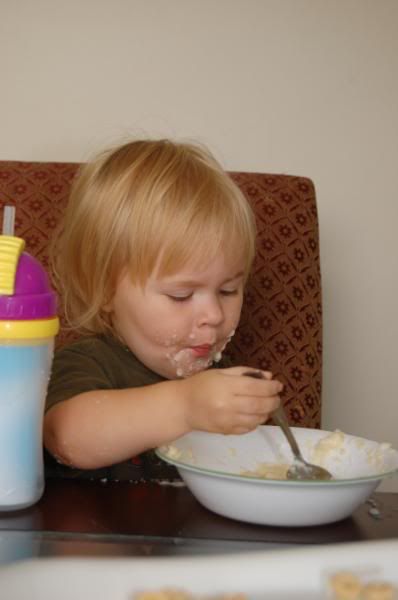 Fifth, Carter's birthday party was a blast! (Sorry, Kate, the pictures aren't as good as I'd like them to be.)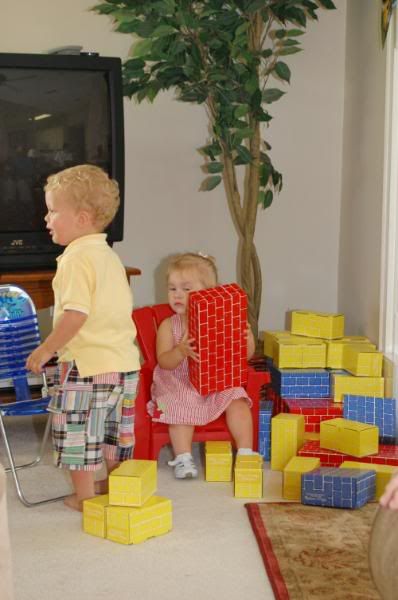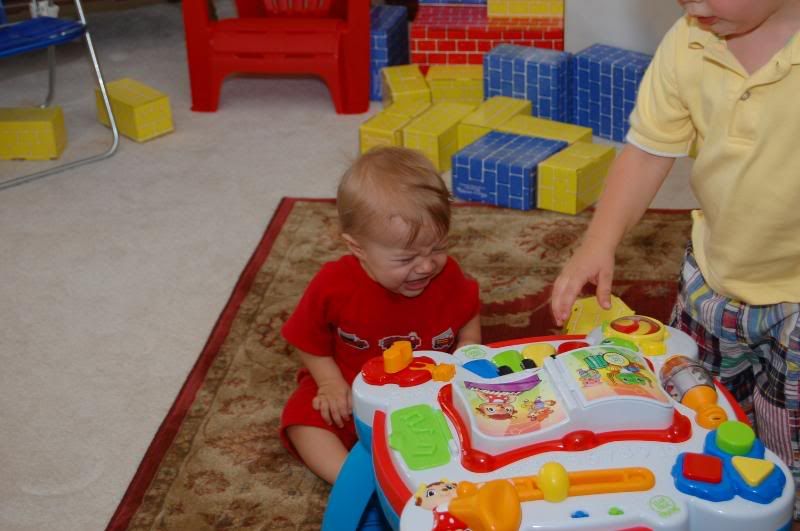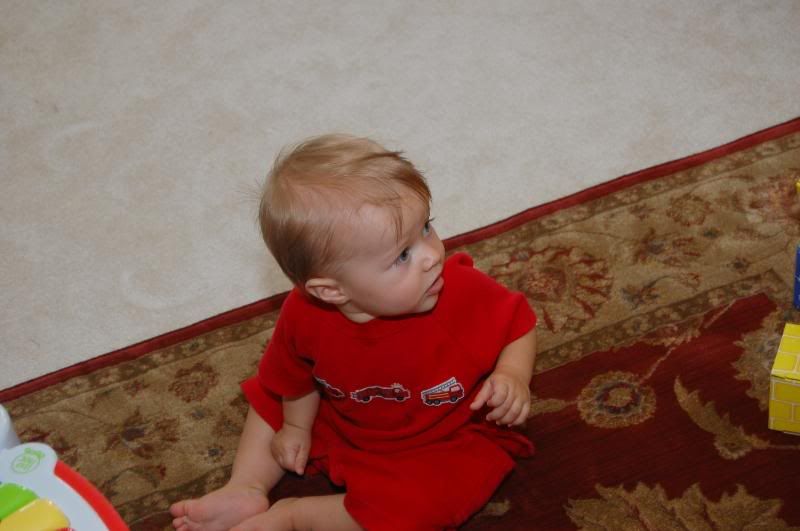 And for a bonus, here's Kairi's monkey face and Alex NOT liking being in the grass!