It's been a rough morning. Kids acting out. Knee hurting. And then this:
See his head? He fell and busted it open on a plastic bin he stole from of my room. He got himself directly under the cut from his run in with the tv stand this summer.
It led to a good photo opp though. Here's the rest: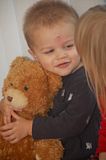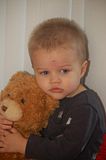 This one was completely blacked out, so excuse the grainyness now.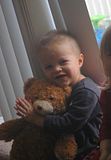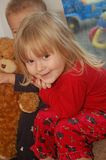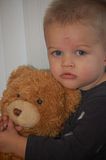 Which reminds me, I never got hair cut pictures up!
Last week Chris and I took Alex for another haircut. It'd been a while:
He came out looking like this: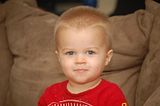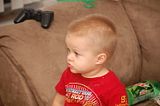 Doesn't he look older and more grown up?